Movies
Most Stunning
Editor's Choice
Solo Movie Review | Dulquer Salmaan | Bejoy Nambiar |
Plot Synopsis
Solo is a bilingual (Tamil and Malayalam) experimental romantic thriller directed and written by Bejoy Nambiar. It's an anthology that showcases the story of four people with each story corresponding to four elements: Earth (Rudhra), Fire (Siva), Wind and Water.
Production Studios
Abbam Movies
Solo is the Malayalam-Tamil bilingual anthology movie, which features Dulquer Salmaan in the lead role. The movie marks the Mollywood debut of renowned film-maker Bejoy Nambiar. Solo is produced by Bejoy Nambiar himself, along with Abraham Mathew, for the banners Getaway Films and Abaam Films.
Plot of the story
Solo consists of four segments, which have been titled as World of Rudra, World Of Siva, World Of Shekhar, and World Of Trilok. Dulquer Salmaan is appearing as the titular characters, Rudra, Siva, Shekhar, and Trilok, in all the four segments.
Rudra is an army officer who shares a deep bonding with his lady love, Akshara. Siva, on the other hand, is a deadly gangster whose life changes upside down after he meets Rukku. Shekhar is a college student who falls head over heels in love with a blind girl named Radhika. Trilok, on the other hand, is a man on a mission.
Cast and performance
World Of Shekhar
Dulquer Salmaan appears as Shekhar in this segment, which features Sai Dhansika in the female lead. World Of Shekhar depicts the love story of Shekhar and Radhika. Soubin Shahir, the actor-director plays a key role in the segment.
World Of Trilok
World Of Trilok features Dulquer Salmaan as the titular character Trilok, a young man who is on a mission. Arthi Venkatesh appears as Trilok's love interest Ayesha in the segment, which features Ann Augustine in a key role.
World Of Rudra
This segment depicts the love story of Lt. Rudra Ramachandran, played by Dulquer Salmaan, and Akshara. Bollywood actress Neha Sharma appears as Akshara in the segment, which features Suhasini Mani Ratnam, Nazar, and Dino Morea in the other key roles.
World Of Siva
The final segment of the movie, features Dulquer Salmaan as Siva, a gangster. Kannada actress Sruthi Hariharan essays Siva's lady love Rukku in the segment, which features Manoj K Jayan in a key role.
Dulquer Salmaan has essayed the titular characters, Shekhar, Trilok, Rudra, & Siva, in the four segments of the movie. According to the actor, his characters represent the four elements, water, wind, earth, and fire. The movie introduces four leading ladies to the industry, including Sai Dhansika, Arthi Venkatesh, Neha Sharma, and Sruthi Hariharan.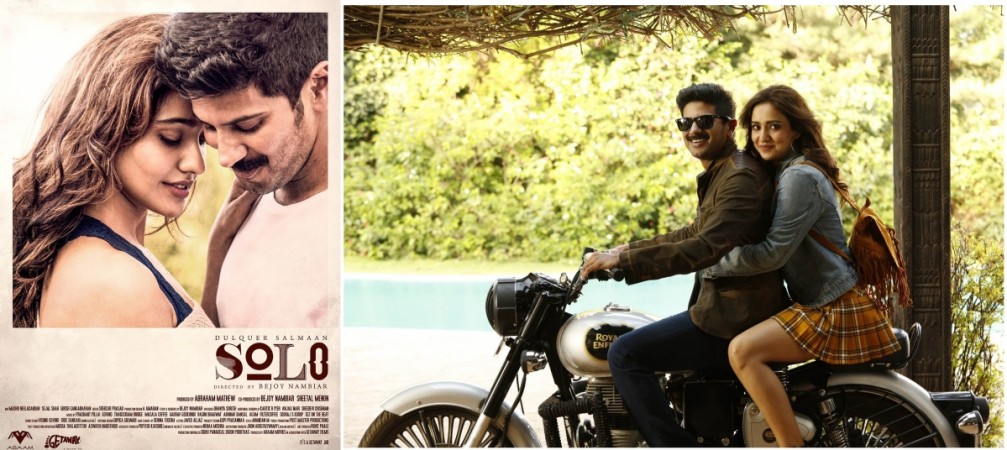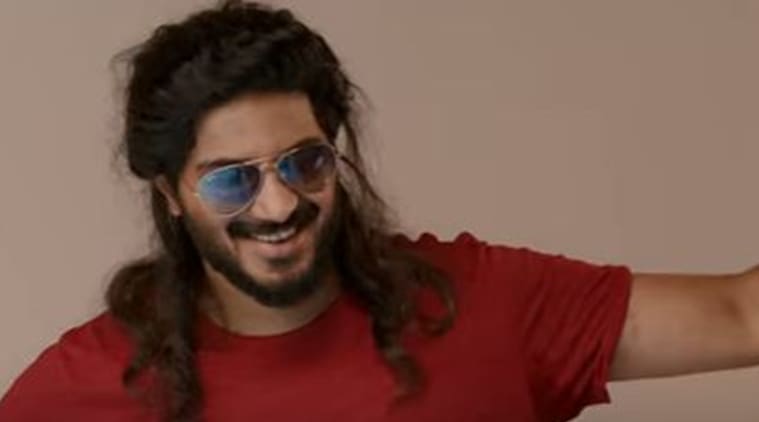 Technical side
Bejoy Nambiar, the popular film-maker who is the former associate of Mani Ratnam, makes his Malayalam debut with Solo. According to the director, the segments in the movie are based on the four elements, earth, fire, water, and wind.Solo consists of 22 songs, in Malayalam, Tamil, Hindi, and English languages. The songs are composed by Prashant Pillai, Thaikkudam Bridge, Masala Coffee, Gaurav Godkhindi, Agam, Filter Coffee, Brodha V, TaalAtma, Abhinav Bhansal, Sooraj Kurup and Sez. Girish Gangadharan, the young cinematographer who rose to fame with the popular movie Angamaly Diaries, is the director of photography.
Overall
Solo is a anthology movie, go for it who likes to watch different cinema experience.